Dentist in Madison NJ
Providing Personalized Family Dental Care in Madison
We are committed to providing you with an unsurpassed level of dentistry.
We aim to be the best in our field.
Dr. Sam Romano: Highly Skilled and Caring Dentist
For more than 35 years, Dr. Sam Romano has served our community and earned the trust of patients and specialists in the Madison NJ area.
Our Reviews Online!
Read Our Google Reviews Write a Google Review
---
Your Comfort Is Our Priority
A known leader in dentistry and one of the few dentists with an approved sedation permit, Dr. Romano is an expert at putting his patients at ease, removing their fears and dental anxiety with his training, experience, and unique depth of understanding.
Dr. Romano's personal approach is what sets him apart from other professionals in the industry.
With integrity and compassion, he's created a safe place for patients to receive advanced dental care. From cutting-edge dental technology to a variety of effective sedation options, Dr. Romano's provides next-level care. Your comfort and safety are his highest priority.
Personalized Care for Every Patient
We provide individualized care and tailor each dental treatment to your unique oral needs. We schedule ample time to discuss your oral goals, present you with options, and make sure your questions are answered.
You matter to us. We go above and beyond to make sure you feel at home at our practice. Welcome to our dental family. We invite you to visit us where you belong!
Experience The Absolute Best In Dental Care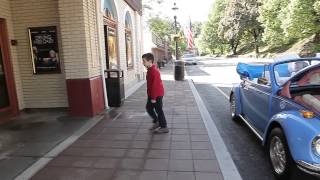 Office Hours
Office Hours
Monday:
8:30 AM - 5:30 PM
Tuesday:
7:30 AM - 4:30 PM
Wednesday:
7:00 AM - 4:00 PM
Thursday:
7:00 AM - 1:00 PM
Friday through Sunday:
Closed

Congratulations to Dr. Samuel Romano, DMD on winning the 2015 Patients' Choice Awards for Dentist in Madison, NJ
Verified by Opencare.com